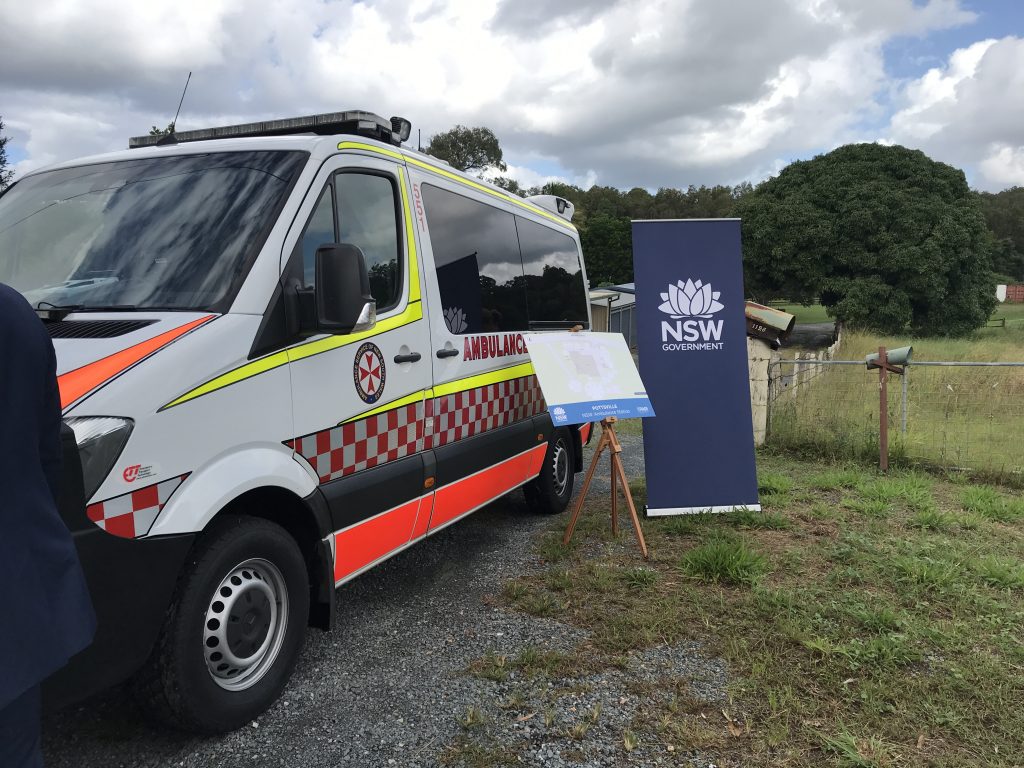 Member for Tweed Geoff Provest today announced tenders have been called for the construction of the first NSW Ambulance station for the community of Pottsville at 1128 Pottsville Road.
"This is a significant milestone in the NSW Government's election commitment to build an ambulance station at Pottsville as part of the $122 million Rural Ambulance Infrastructure Reconfiguration (RAIR) program," Mr Provest said.
"The NSW Government is investing in purpose-built and modern NSW Ambulance stations to support the clinical capability of our highly trained paramedics," Mr Provest said.
Once completed, the Pottsville station will include:
Internal parking for up to four emergency ambulance vehicles;
Logistics and storage areas;
Administration and office areas;
Relief accommodation;
Staff parking; and
A delivery and loading bay.
"Planning approval was received earlier this month, and the successful contractor is due to be appointed late September 2018, ahead of site establishment, demolition and commencement of works," Mr Provest said.
To date, 23 upgraded, rebuilt or new regional and rural ambulance stations have been announced under the RAIR program, including operational stations at Wagga Wagga, Coolamon, Ardlethan, Harden and Molong.
This represents the biggest regional and rural transformation of NSW Ambulance infrastructure in the organisation's history.